Bethel Free Clinic
We are pleased to have a group of people dedicated to serving South Mississippians in need.

1650 Carrol Drive Biloxi, Mississippi 39531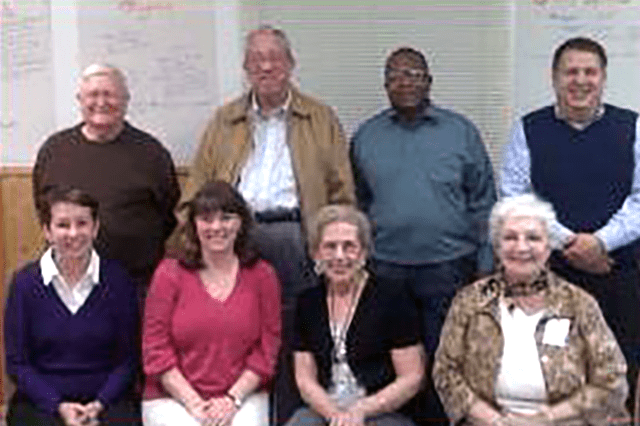 Board Members
Our Board of Directors meets monthly and is responsible for policy development, credentialing and privileging of providers, and fundraising.
Standing L to R: Dr. Edmund Crane, Dr. David Clippinger, Pastor Elijah Mitchell, Pete Berlowitz.
Seated L to R: Donna Tasker, Heather Westcott (inactive), Dorothy Fox, and Judy Jones
BOARD MEMBERS
Yvette Champagne, President
Kay Capelle, Vice President
Michael Brennan, Treasurer
Penny Bise, Secretary
Dr. Joel Kavanaugh, Medical Director
Veronica Niolet, Member at Large
David Poulus, Member at Large
Eva Stockstill, Member at Large
EXECUTIVE DIRECTOR
Suzanne Guice, Interim Executive Director
Free Walkin clinic
We are a FREE walk-in clinic that provides health care for uninsured and underinsured Gulf Coast residents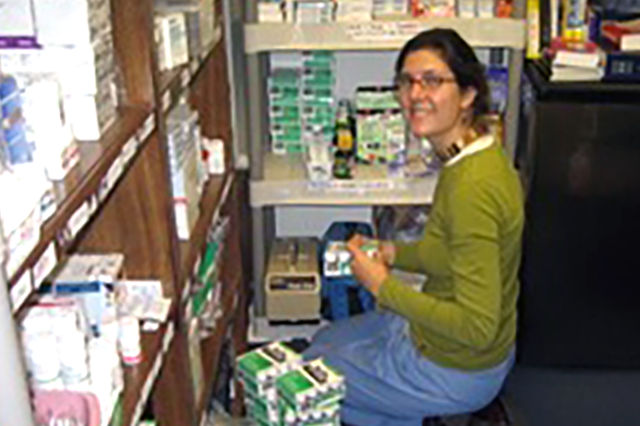 Volunteers
Mississippi licensed physicians, dentists, psychologists, nurses, social workers, etc.
Anyone with interest in serving others! We need clerical help, help to search for grants, help to maintain our Healing Garden and landscaping, and a housekeeper to keep our facility clean.
We are developing a quarterly newsletter for
volunteer activities. If you have an interest in writing, photography, etc. and would like to volunteer to assist us in developing a
Quarterly Volunteer Newsletter, CONTACT
US TODAY!
Patients
Our patients are asked to complete a satisfaction survey so that we can continually be mindful of ways to better meet their needs. These surveys are presented to our Board of Directors and to you on our Quality Assurance link. Patients (and their family members) and our volunteers are encouraged to share their experiences at our clinic.
When we receive stories, we'll post here for you to read.
I was a patient today at the Bethel Free Health Clinic. I've been experiencing symptoms of hypertension. I had gotten sick at work and unfortunately had to visit the emergency room. The doctor advised me to get a follow-up. I can be seen here. I cannot afford insurance at my job and was unable to be seen at the Coastal Clinic. The staff/volunteers were great! Everyone was very pleasant. Having this health care facility is a blessing to the community.
Thank You!!
Today I visited your clinic. I wanted to express how impressed I was with your facility.
The personnel you had working did an excellent job, and I was in and out quicker than any doctor visit I have ever had.
The doctor was very thorough and answered all my questions, easing any concerns.
I would like to thank you guys one more time. Keep up the good work. God Bless you in the New Year to come.
I am unable to work due to many health issues, and I am unable to get any insurance or Medicaid. I have been well over a year without insulin for my diabetes and medication for my many other issues.
I have been very sick and desperate without medical care. My best friend found Bethel Free Health Clinic on the internet. I live in New Augusta, MS, almost two hours away, yet they still welcomed me into this clinic. They have literally saved my life!
Everyone here is a volunteer, and they all show the love of God!
I have been here three times in the last six weeks because Dr. Clippinger wanted to make sure he regulated all my meds to my needs.
Not once has anyone made me less than a worthy hungry being, and that says a lot! So if not for this clinic, I don't know what I would do.
I have been being treated at the Bethel Free Health Clinic since possibly 2006. This clinic is vital to the Gulf Coast area. The people and volunteers that give their time are very appreciated and needed. I believe if this clinic had to close it would be a great loss to the area.
I also want to say thank you to all the awesome people that have assisted and been so kind and generous.
God Bless You All!